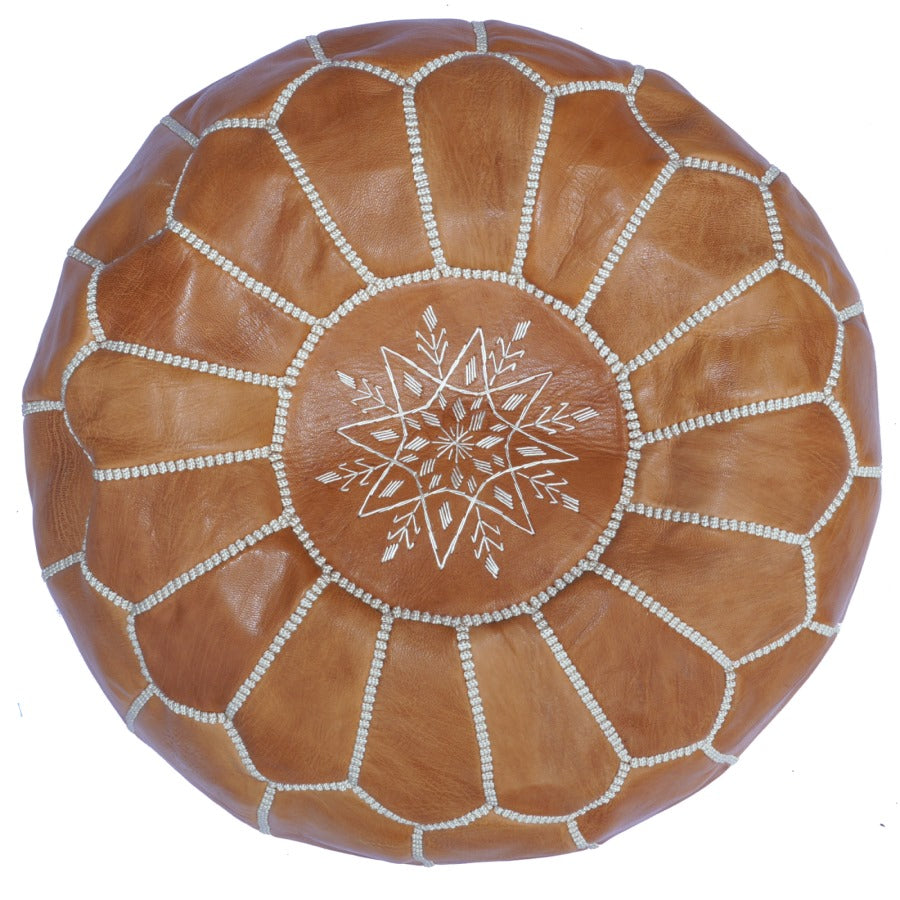 Interior Decoration
We have nice oriental Decor Accessoires like poufs and pillows.
Moroccan Poufs
Our original leather Moroccan poufs and footstool are hand crafted and made from goat leather. We shipped our Moroccan Leather pouf filled with a synthetic filler.
Indian Poufs
Our original Indian poufs and footstools are very colorful and made in patchwork from vintage dresses and wedding dresses. They come in many colors. We shipp our Indian poufs filled with Styropor balls.
All poufs are filled in a soft style to make a comfortable sitting. You can also fill them with old textiles or cloth if you prefer a stiffer and harder pouf.