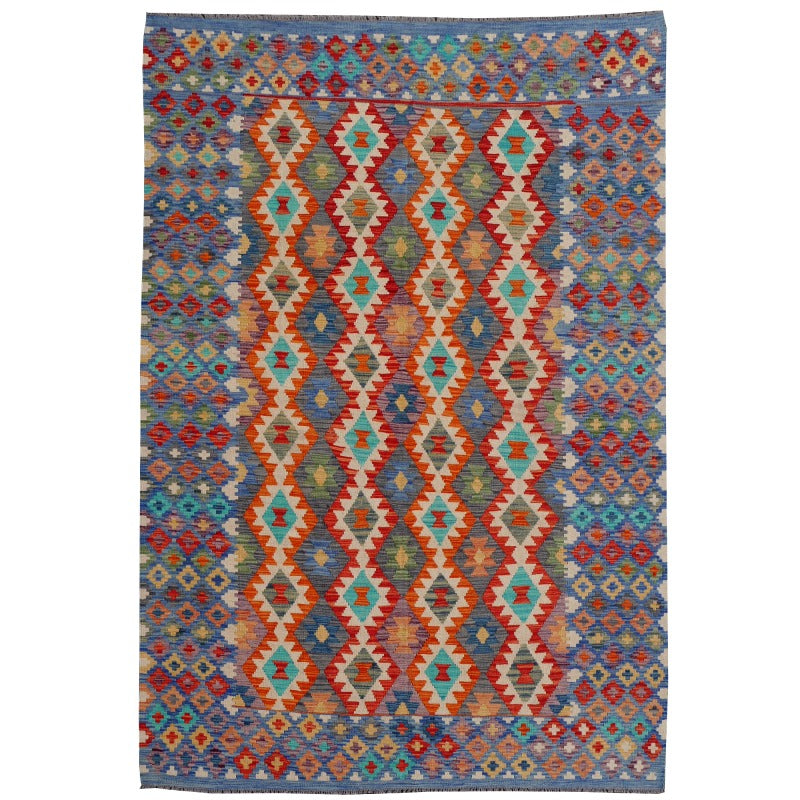 Kilim rugs
What is a kilim rug?
Real kilim rugs are handwoven by nomads.
In addition to the wide range of commercial mass-produced goods from manufactories, you can still find many nomads and tribal women who produce fascinating works of art from wool. The most famous kilim rugs of the tribes are Gashgai, Belutch, Bakhtiari and Shahsawan in Persia. Kilim carpets are also woven in Turkey, Afghanistan and India. Kilim carpets from Morocco, also handwoven by the Zemmour, Beni Ourain and Azilal tribes, are popular. These kilims are often referred to as Hanbel or Handira (wedding kilim). The modern-looking designs had their first heyday in the 1970s, when the first interior designers recognized the beauty of these unique carpets.
Where are kilim rugs used?
Kilim carpets have been an integral part of international design for years. They had their breakthrough more than 100 years ago, when wonderful, colorful hand-woven carpets suddenly became available due to the growing trade between Europe and Asia. These carpets have been celebrating a great revival for some time, especially as an important design element in the current "young lifestyle".