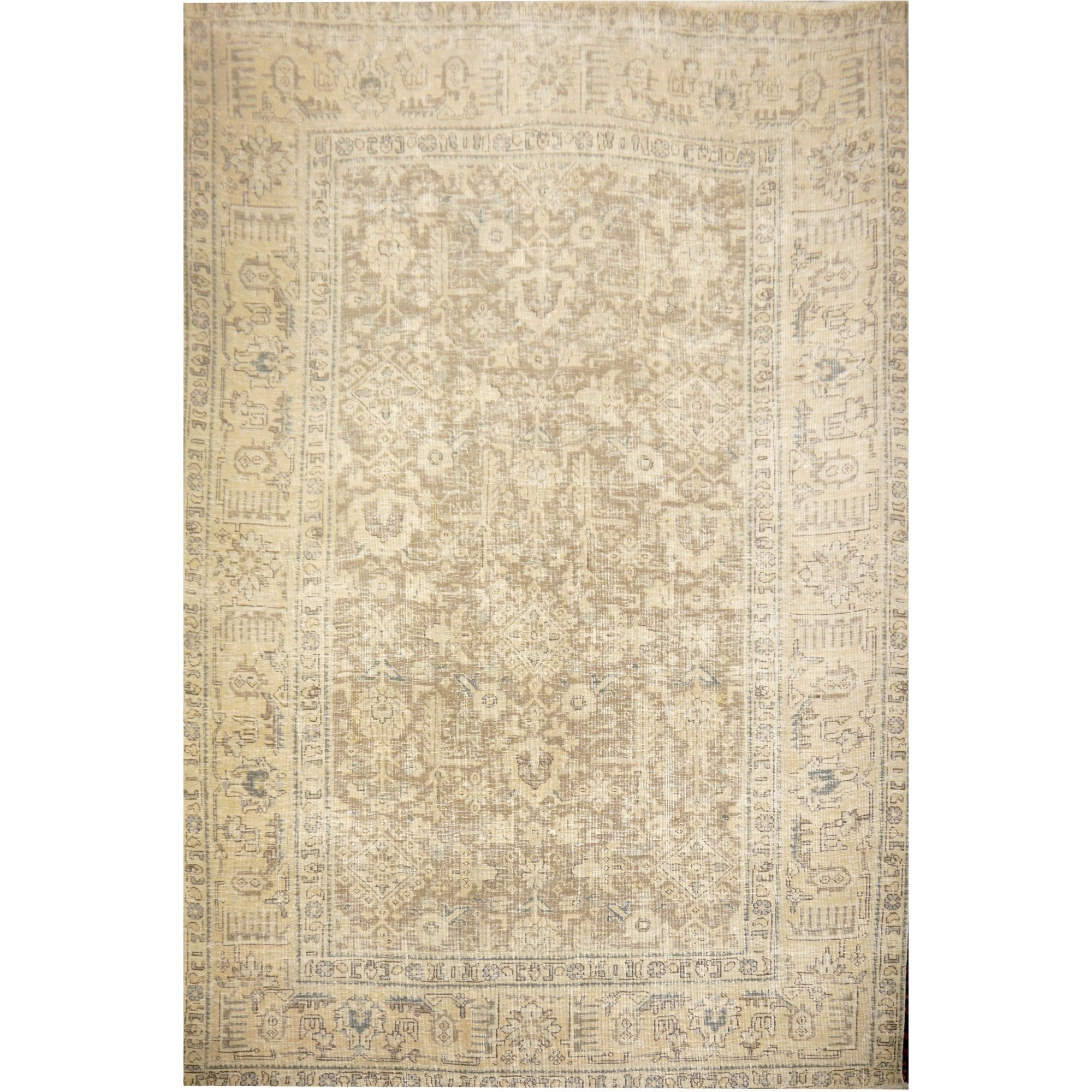 Tabriz rugs are named after the City of Tabriz. Tabriz rugs have a famous rug history and very wide spread qualities from rustic to extremely fine. Workshops there made unique rugs for the Shahs. The known examples date back to more than 500 years ago, crafted in a high developed skill of rug making. 
Vintage and antique Persian Tabriz rugs have a typical Color sheme of Indigo Blue, Ivory, Red or Brown. Often the design shows a central Medaillon, floral motives and animals. 
At the end of the 19th Century, famous Rug Masters of rug making had their workshops in Tabriz. Well known names that make the eyes of every Interior designer glow are Haji Jalili, Emad, Alabaf, Farshchian.
Tabriz rug made before the WW II usually have a medium fine weave, a wool pile and Cotton foundation (warp and weft). From the 1960´s, Tabriz developed one of the finest structures in rug making using thin silk strings for warp ans weft and finest wool (kurk wool - fine lambs wool) and silk highlights for the pile.
Available sizes - small rugs, area rugs, room size rugs, oversize rugs.
Tabriz rugs are made in the following sizes: 3 x 2 ft, 3 x 4ft, 5 x 3 ft, 6 x 4 ft, 7 x 5 ft, 8 x 6 ft, 10 x 7 ft, 10 x 8 ft, 11 x 8 ft, 9 x 12 ft, 10 x 14 ft, 15 x 11 ft, 16 x 12 ft, 18 x 13 ft. Hallway runners produced from 2 x 6 ft up to 20 x 3 ft.