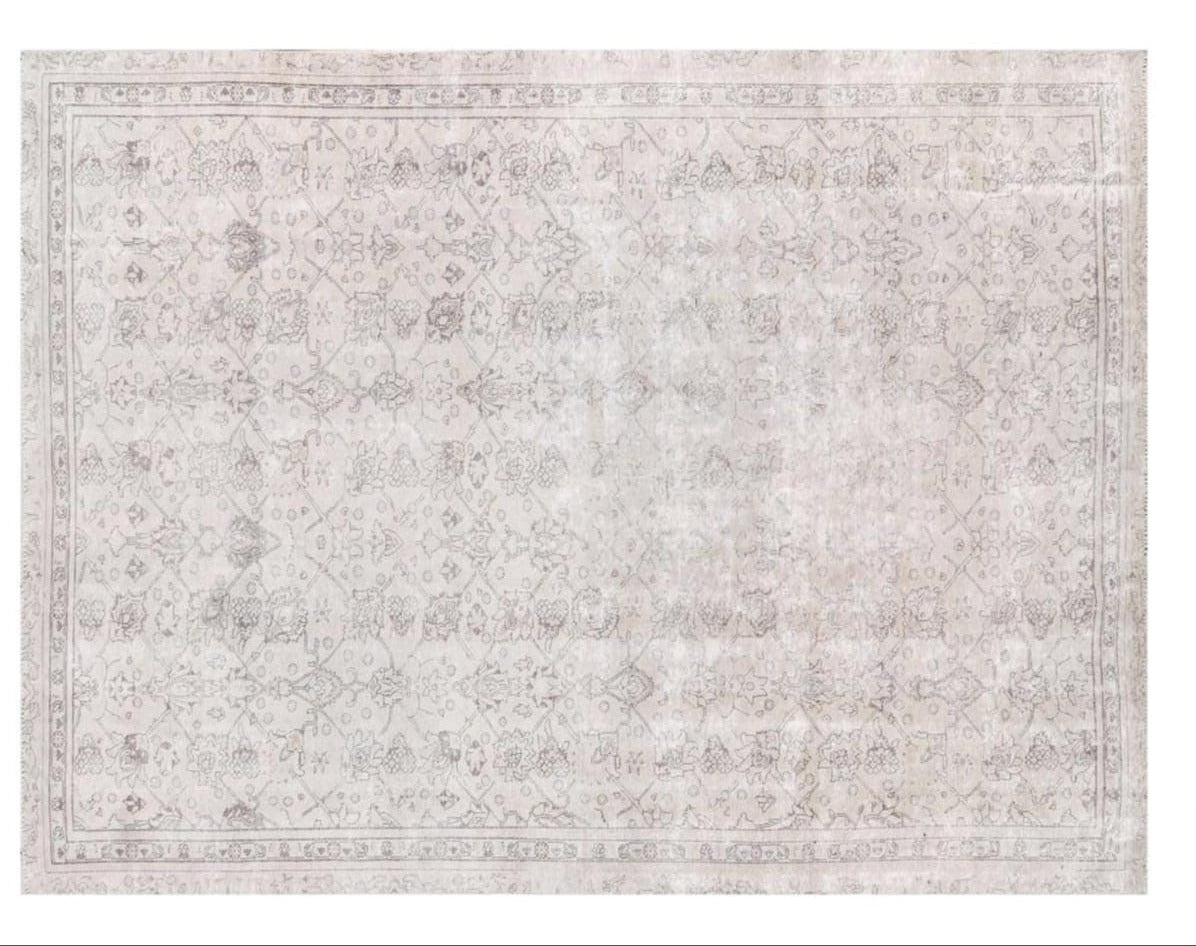 Vintage Rugs - Muted Rugs
Vintage Rugs Muted Rugs Classic Persian Area Rugs in Neutral Colors
Muted Vintage Rugs are Classic Area Rugs in high demand.

Their elegant neutral faded and muted colors bring a light and gentle look to a room. Our traditional rugs were made between 1900 and 1950, have been loved for decades and each of them tells an own story. Their pastel colors match perfect with many interior design styles. Most rugs are room size for a bedroom, dining room or living room. Available sizes are 9 x 6 ft, 10 x 8 ft, 11 x 8 ft, 9 x 12 ft and 10 x 14 ft. Classic muted rugs come in various designs like Heriz, Oushak, Tabriz, Mahal and Kerman.
Our neutral muted vintage area rugs are of excellent quality and will look great in traditional, modern, southwestern or midcentury industrial interior.